THE PICTURE HISTORY OF BALDWIN COMMUNITY SCHOOLS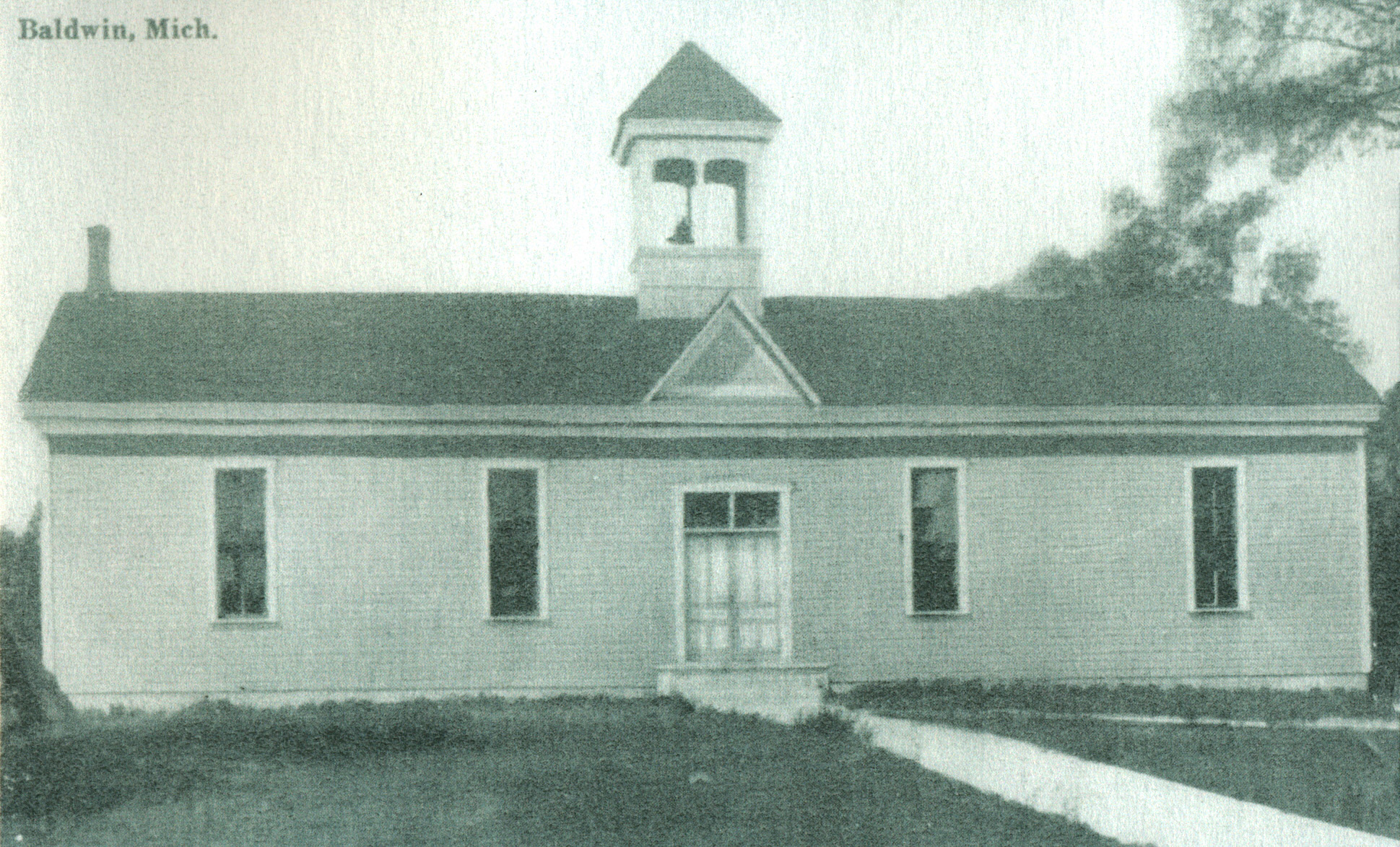 The building pictured here replaced the old log school house after a fire burned it down.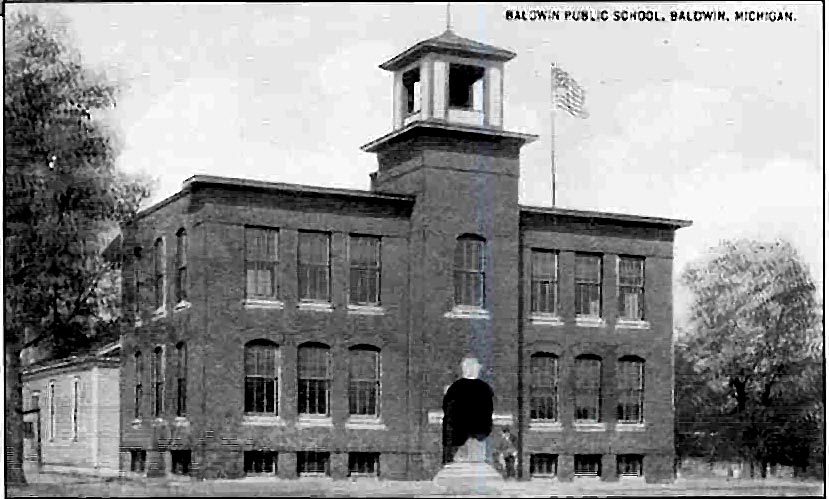 Baldwin Community Schools in the 1920's. You can see the older wooden structure attached to the back of the new brick building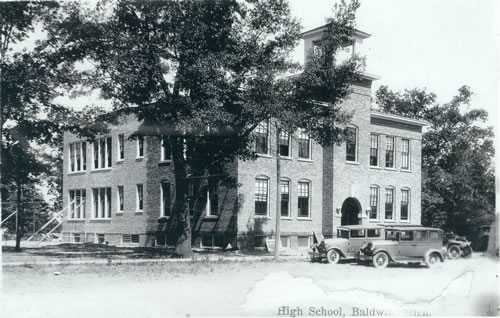 They removed the wooden structure and added on to the brick building, bringing the number of classroom to twelve.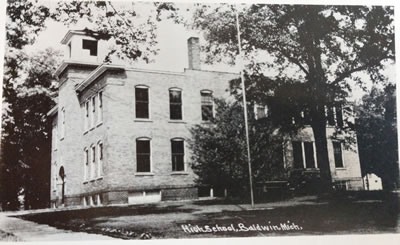 This picture is from the 1960 yearbook. It was the last year the building was used with students.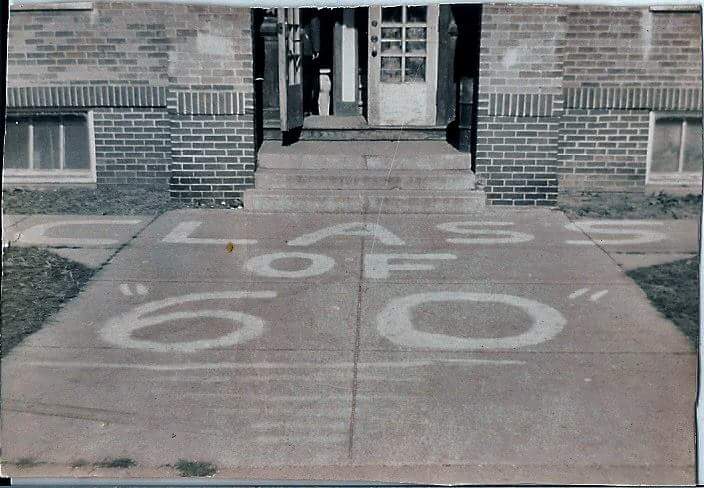 Front entrance of the Old Baldwin Community Schools Building in 1960.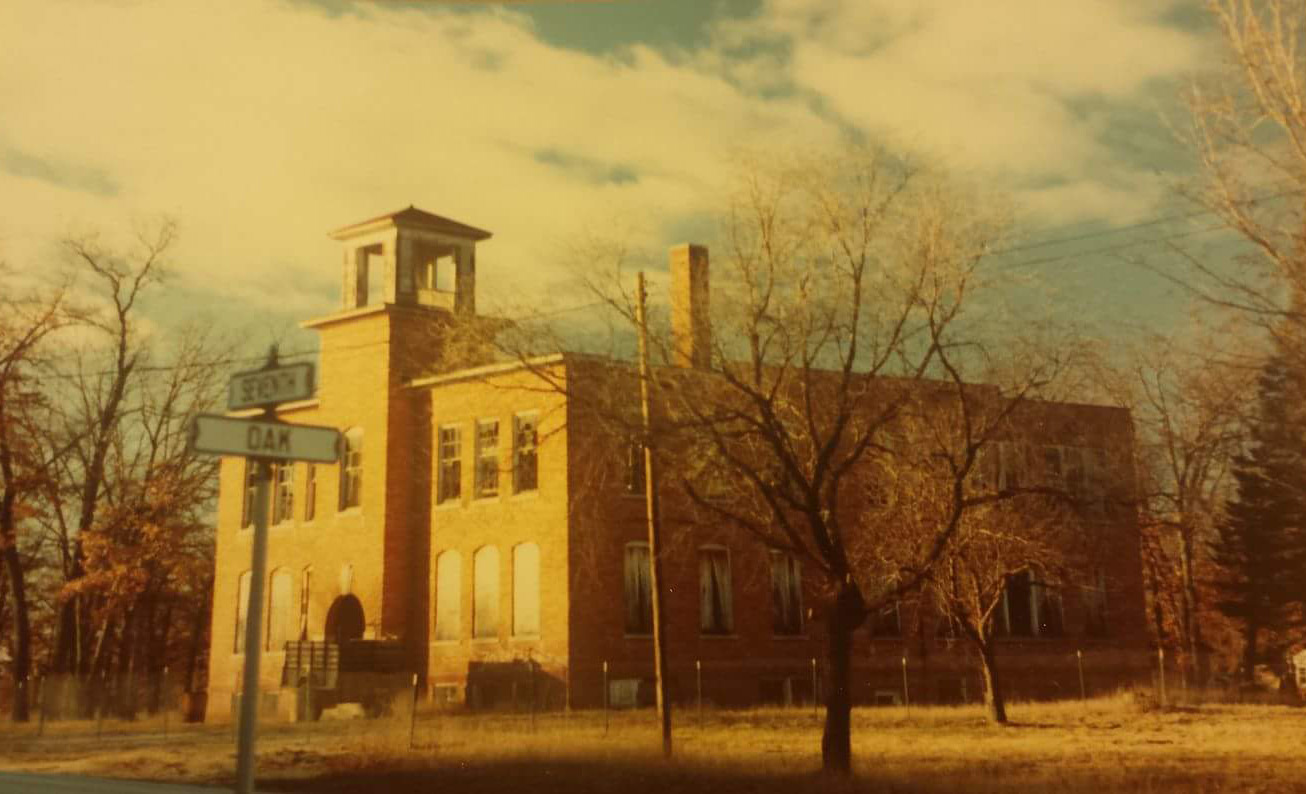 Close to its last days, lots of broken and boarded up windows.